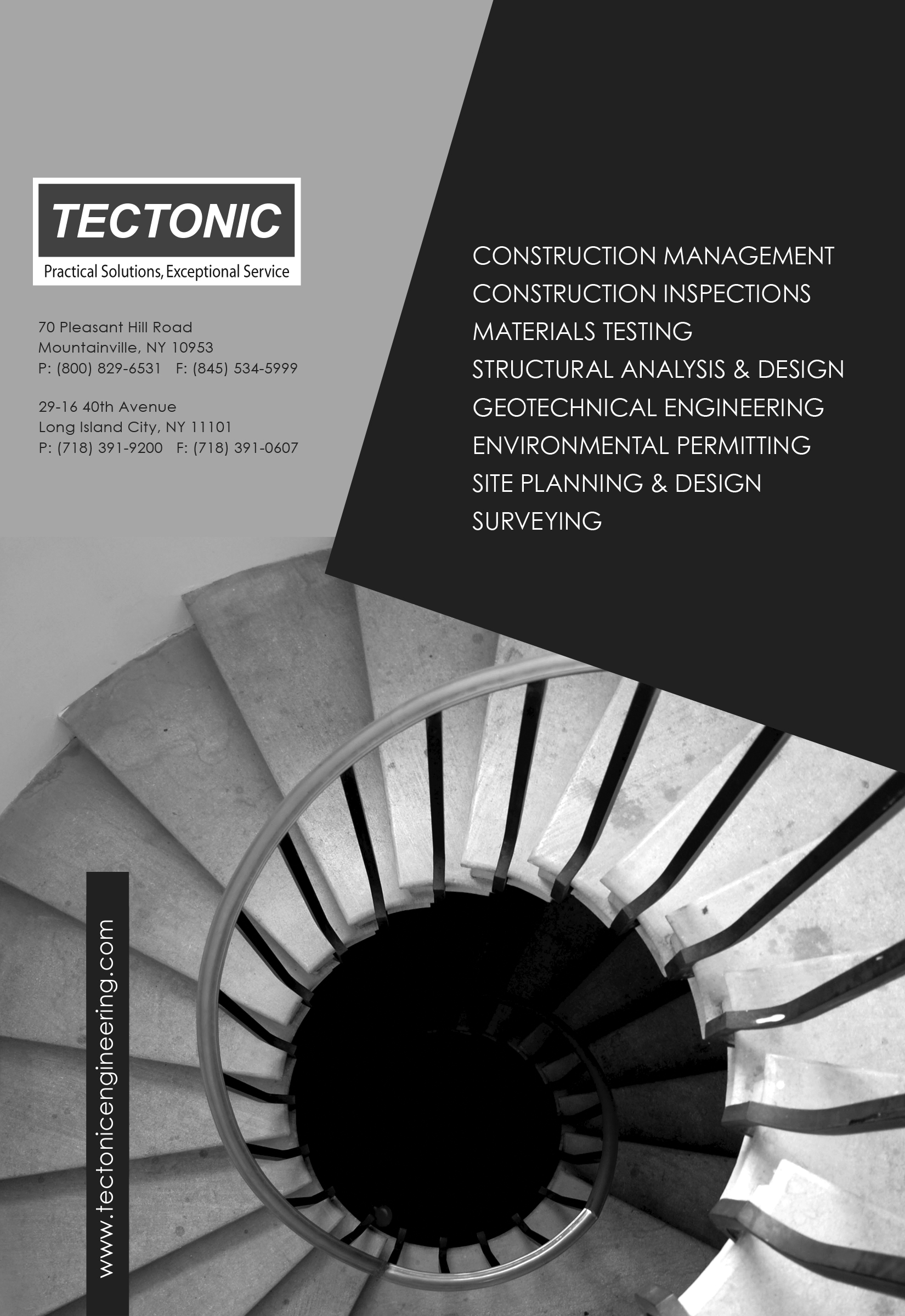 Advertisements for print – appearing in magazines, newspaper and other publications, 2008-2013.
The projects were undertaken while being employed at Tectonic Engineering.
These ads appeared in various publications by:
Building Contractors Association (BCA)
Concrete Industry Board (CIB)
Construction Industry Council (CIC)
New York Building Congress
New York Construction Magazine
New York Real Estate Journal
New York State Society of Professional Engineers (NYSSPE)
Saint Joseph Medical Center
Salvation Army
Tectonic Engineering is a multi-disciplined engineering firm established in 1986 employing a staff of over 500 professionals.
Tectonic has 14 offices nationwide with its headquarter located in Mountainville, NY.